I have written in the past about the importance of a Business Continuity Plan as part of your overall data security plan, and in this article I am going to dig a little deeper into two areas – email and phones.  Obviously these are your two main contact points to your customers, suppliers, employees, etc., so it is important that these two areas are always up and running – even whenever everything else is down.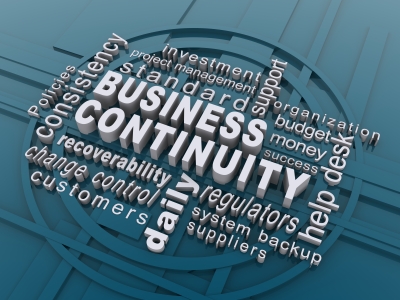 Email
Many businesses today still host their own email server in-house, but even if you have cloud hosted email setup, email continuity is still a consideration.  There are many ways to go about ensuring your email will always be up and running .  From deploying redundant servers in offsite locations to running expensive battery backups (although this still limits your uptime), but the cheapest way to go about it is to tie it in with a third party spam service.
Many third party spam services also offer an email continuity product for a small additional monthly cost per employee.  Since you would already be running your email through their servers for spam/virus protection, it makes sense from a cost standpoint to include email continuity.  The product can be as simple as allowing you to login to send and receive email to duplicating your complete email folder structure allowing you to access all your emails in the event your email server goes down.  You need to evaluate the level of email access you need in the event of an email outage, but generally a send/receive ability is all that is needed.  And remember security is also a major consideration so as long as you do not have security limitations preventing you from using a third party service, make sure you audit the vendor on their security measures as well.
Phone
Many businesses are now using VoIP phone servers hosted in-house or remotely, and these setups offer you a very simple way to ensure phone continuity in the event of an outage.  Every employee should have access to an admin management console for their account so it should be as simple as logging in and forwarding your phone to an alternate number like a cell phone.  Where companies usually fall down in this case is the failure to provide employees with the instructions on how to do it.  Generally your VoIP provider should provide you with an instruction manual, but either way make sure the forwarding setup instructions are distributed to all your employees.
Many businesses have suffered through 0 or limited contact when they have experienced an outage.  With these simple and cost-effective methods, you can easily prevent this from happening to your business.  As always if you have questions or comments, please feel free to list them below it the comments section.