In a recent post, I gave you 17 tips for your small business blog.  In this post I am recommending a helpful tool, Disqus (pronounced "discuss"), you can add to your small business blog. 
Disqus is a real-time commenting system you can add to your blog.  Below is a list of several major features of Disqus.
Integrates with the major social platforms like Twitter, Facebook, Google, etc so it makes it easier for users to sign-in without having to create a separate account with your blog.  
Allows readers to subscribe, like, and share comments across their social networks.  
Offers a notification system that lets your blog readers know when they have received a reply to their comments, and it allows them to reply directly from their email.  
Provides a spam filter for your commenting section. 
The comments are indexable by search engines so it is SEO-friendly. 
And there are tons of other features as well.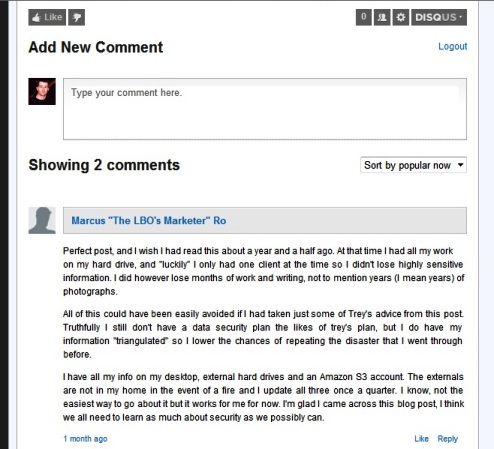 Disqus is compatible across all the major blog platforms.  I use WordPress, and you simply download and install the plugin.  You can also export your existing comments.  Check out Disqus, and as always if you have any questions or comments, please feel free to comment below.