You may have noticed I recently changed my blog design. I am a big fan of keeping your website and blog design simple, but sometimes it can be too simple. I used the Default WordPress theme based on the Kubrick theme, and although it was very simple and easy to navigate, there were some key design elements missing for a successful small business blog.
Now of course if you are in the website design business like me, then you can make programming changes to a blog design to meet your needs, but the majority of small businesses need a simple out of the box solution. So in addition to looking for a blog design you like, here are some key design elements you should make sure the blog theme offers so you will have a successful small business blog. And by successful small business blog design, I mean a blog that makes it easy for potential customers to contact you, subscribe, follow and recommend you to their social networks, and is "sticky" to keep users on your blog and coming back.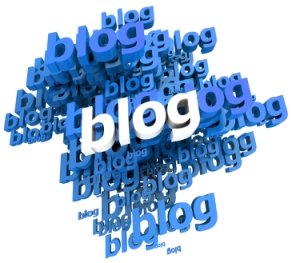 Prominent links to your small business website such as the Homepage, Contact, etc
One of the major items missing from the WordPress Default was the ability to easily add links back to my website in the header area. It was easy to add main website links to the sidebar, but these links were not in a prominent position for people to easily find and click to go to my website and view the services I offer. And since I do very little advertising of my services in my blog posts, I want to make it easy for readers of my blog to go to my main website.
When choosing your blog theme, make sure the design allows you to prominently display links back to your main website.

Email subscription to allow users to subscribe to your blog posts
Although you should allow your blog users to sign-up via an RSS feed, most people are more familiar and prefer an email subscription so you should provide an email subscribe box. In a previous post, I detailed how to setup an email subscribe box for your small business blog.
Related Posts
In order to create "stickiness," your blog design should incorporate related posts links to allow users to read similar posts. If you use WordPress, a good plugin is Yet Another Related Posts.

Social links below posts and for the main blog
A good blog design theme will incorporate social share links in the main blog area (eg. the header) which allows readers of your blog to share it with their social networks. In addition you can add social share links for individual blog posts via plugins. Two excellent social share plugins for WordPress are Share and Follow and SexyBookmarks.
Ensure your blog theme provides for these design elements, and you will have a successful small business blog.