If you are having issues achieving higher search engine rankings with your small business website, a blog might be the answer for helping you improve your search engine optimization (SEO) strategy.  Blogs are also excellent social marketing tools, and I have covered blog social marketing strategies in several posts so today's post will focus on the SEO benefits of small business blogging.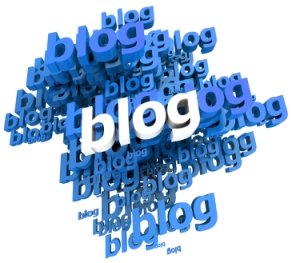 Here are three reasons why blogs are good for your SEO strategy.
They are an excellent format for providing updated content to your website domain, and search engines love new and unique content.
Blog platforms such as WordPress were built with SEO in mind providing automated services like pinging (alerting) search engines to new content, ability to customize link urls, and the ability to add-on SEO plugins which allow you to create items like unique page titles and descriptions.
Blogs provide a great format to allow others to easily link back to your site and share your content within their social network.  Write great and useful content, and people will share it.
So now that we have established the SEO benefits of blogging, lets discuss some tips you can follow to make sure you can achieve those benefits.
Pick a strong blogging platform.  I covered several blog platform options in a previous post. 
Link to content on your website as well as other blog posts, and use keyword phrases as your links. 
Make it easy for readers of your blog to share your content.  See the social share buttons below this post for an example.
Add SEO plugins to your blog platform.  For example if you have a WordPress blog, All in One SEO Pack is an excellent SEO plugin. 
Good code is also important.  Check your blog for broken links.  Check your blog page download speed to make sure it is not slow.  Make sure you add titles and descriptions to each blog post page.
Add a blog to your website, and follow these tips, and you will improve your search engine rankings.  If you have some examples of how your small business blogging has helped you increase your search engine rankings, please feel free to share in the comments below.