Recently LinkedIn and YouTube have made some enhancements that will be beneficial to your small business social marketing program. 
LinkedIn Events
LinkedIn has recently revamped their Events tool, and you can use the tool to search for events to attend or to post events your company will be hosting.  You can search for events via subject, location, industry, etc.  If you are posting an event you are hosting, remember to be specific and add all the details.  In addition you should promote via LinkedIn, other social marketing networks, and your traditional marketing avenues.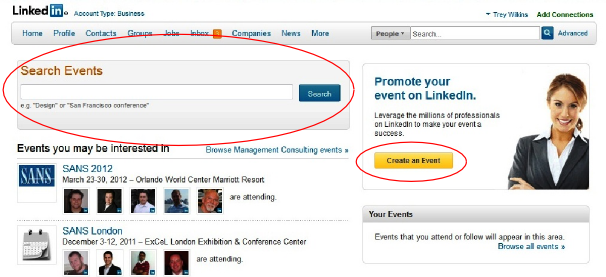 LinkedIn Improve Your Profile
LinkedIn has always been strong about encouraging you to update and add to your profile, and I covered Creating Your LinkedIn profile in depth in my LinkedIn Tutorial article.  LinkedIn now provides a link to Improve Your Profile, and you will be prompted to do such items like Update your education, Add your skills, and Appear in keyword searches.  In addition check out the beta Skills section under More in the top navigation bar on LinkedIn.  You can search all content on LinkedIn for specific skills.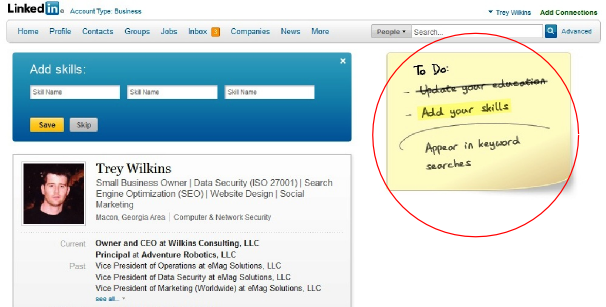 YouTube Adds Analytics
YouTube has added analytics, and there are several features available.
A Quick Overview: A new overview provides all of the information that you care about quickly, while also enabling you to easily access more detailed information.
More Detailed Reports: Analytics now includes more detailed statistics so that you can have a more precise understanding of your content and audiences.
Audience Builders: Discover which videos are driving the most views and subscriptions.
Audience Retention: See how far viewers are watching through your video in the new audience retention report.
Check out the YouTube Analytics page for in-depth details. 
And if you are using some new social networking tools that are benefiting your small business, please feel free to post in the comments below.