In my article, Search Engine Optimization (SEO) – How to Improve Your Rankings, I covered several different areas you should focus on to improve your search engine ranking results, but one of the areas I do not touch on is the planning stages. In this blog post I am going to cover several questions you should ask yourself before you either start or change your search engine optimization (SEO) program for your small business.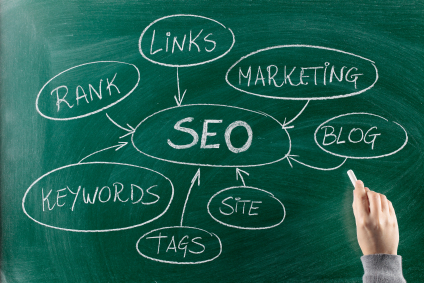 1.  What is your goal and strategy?  Obviously you would like to increase your rankings, but in what areas specifically?  Who is your target market?  Do you want to target highly competitive keyword phrases?  If so what other search phrases could you possibly target?  How are people finding your website and your competitor's websites currently? What are people searching for, and how are they navigating once they are on your website?  How do you match-up with your competitor's websites, and what are they currently doing from an SEO perspective?  Do you want to increase sales, sign-up people to your newsletter and/or blog, provide product and service information to potential clients, etc? 
All of these questions are very important to consider in developing your goals and strategy.  But let's just take a look at the questions I listed targeting keyword phrases.  You are going to want to target keywords you already know apply to your business,  but the keywords you are targeting might not be the same ones your potential customer base is using.  So your first step will be to determine your targeted keyword phrases and then perform a keyword analysis to determine what other keywords your potential customers are searching for as well.
2.  What has your SEO strategy been up until this point?  Maybe you have done nothing.  But in many cases small businesses have tried some type of SEO plan such as purchasing keyword phrases (pay per clicks), swapping links with other websites, "optimizing" your website, etc.  If you have tried some type of SEO, then what have been the results?  Have you followed your search engine rankings?  Have you used any analytics tools like WebTrends, Quantcast, or Google Analytics to monitor your website and rankings?  Have you done anything to drastically lower your website rankings or get your website banned from a search engine?  Do you own other websites where you might be swapping links, redirecting urls, or have duplicate content?
It is important to understand what you have already done and what worked and did not work.  Of course SEO is always changing because search engines are always changing their algorithms, but there are sound strategies you can always pursue like offering strong content. 
3.  Do you have a social marketing presence and/or strategy?  What social networking websites are you currently using?  Are they linked from/to your website? Do you have a blog?  Do you offer content on your website along with a method to allow your website users to share with their social networks (see the social share buttons below this post)?
If you do not already have a social marketing presence for your small business, it is important you begin to dip your toes in the water.  Besides the fact that many potential customers are already online discussing and researching products and/or services you offer, social marketing is playing a larger and larger role in search engine optimization and rankings.  A simple strategy to consider is to think of your website as your marketing brochure, and your social marketing network as your way to interact directly with potential and existing customers.
Review these questions before starting or changing your SEO campaign, and you will be well on your way to developing a successful SEO campaign.  And as always if you have any questions or comments, please feel free to comment below.