By now the dust as settled from Google's Panda update.  If you followed the tips I gave in my SEO article, your website rankings should not have decreased – and hopefully you moved up.  But if your website rankings suffered, here are some things you can look for to fix the issue, as well as some tips to make improvements.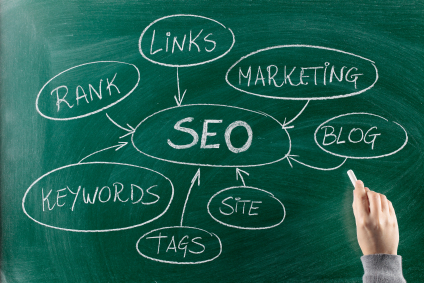 Links
Link popularity has always been a major factor in ranking well in Google.  The problem is that many websites were able to "game the system," by creating spammy links (eg. posting junk in blog comments just to get a link), buying links, and creating link farms (ie. buying domains and linking websites to each other).  If you had a good number of backlinks, but your rankings suffered, then Google probably considered many of them as spammy or unnatural links.
So what should you do?  You need to produce content that others find valuable and informational so they will "naturally link" to your website.  For example if your are trying to sell products on your website, do not just provide product descriptions, but show your customers several different product images.  Add a video demonstrating your product.  In addition you need to make it easier for users to share your content by providing them with social share buttons.  Below this blog post, you will see a social share bar.  For my articles, such as the SEO article I linked in the first paragraph, I provide an AddThis social share bar at the bottom of each article.
Content
Spammy content such as web pages mainly stuffed with keywords. 
Poor content web pages that barely say anthing or make sense.
Over/under optimized web pages such as providing keyword stuffed title tags or nothing at all in your title tags.
These are all issues that were flagged by Google.  So what can you do?  Clean up your content.  If a web page does not read well to the average user, then it is going to suffer.  In fact when it comes to content, forget about search engines alltogether, and write for the people who will be reading your website.  Check your meta tags, title and description, and make sure they describe exactly the content on each webpage and/or make sure they are not overly stuffed with keywords. 
And finally quit relying on Google
If the majority of the traffic coming to your website is generated by Google, then you have major problems.  Any type of change could wipe out the traffic flowing to your website.  Personally I do not even use Google anymore to conduct searches.  There are simply better search engine alternatives on the market.  In addition Google, along with the other major search engines, have just become to intrusive in tracking their customers – and this is coming from someone with a marketing background.
So what should you do?  For starters build your social network so others can easily recommend you via their social networks.  As I mentioned above, search engines view these recommendations as quality links, but in addition you generate more traffic via social networks.  Become a recognized expert and use other websites like BizSugar to publish your articles.  And finally stick to good old fashioned marketing.  There is still no better lead generation than a referral.
In conclusion I hope your website did not suffer through the latest Google update, but if it did, follow these tips, and you should recover over time.